Sandra Smith, MDiv, is a Certified Narrative Tradition teacher, an Enneagram Consultant and an IEA (International Enneagram Association) Accredited Professional and Spiritual Companion. Sandra teaches the Enneagram throughout North America as a tool for personal and professional development and spiritual growth.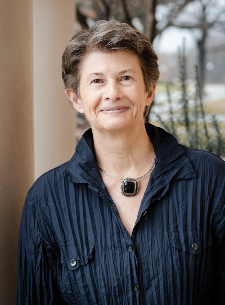 For eight years, Sandra organized and taught at the East Coast Enneagram Professional Training Program (EPTP) founded by Helen Palmer and David Daniels, MD.  She serves as a mentor/supervisor for candidates seeking certification in the Enneagram Professional Training Program.
Sandra began teaching this system in 2001 then founded AlchemyWorks in 2008 which began her full time Enneagram Teaching and Consulting. Her clients include corporations, hospitals, nonprofits and church staffs. Her background in business, theology and nonprofit management creates a unique perspective to her staff development and team building work.  Her "why" in using the Enneagram in various settings is to create more compassionate individuals and workplace environments through deepening self and other understanding. Sandra's background gives her a rare versatility for working in numerous settings. She brings a practical approach in presenting the material and offers it with compassionate sensitivity. Additionally, she uses her community mediation training and Enneagram knowledge to resolve workplace conflicts.
As an accredited International Enneagram Association speaker and teacher, she has presented at numerous International Enneagram Association Conferences in the USA as well as Canada, and been a speaker at SDI (Spiritual Directors International) conferences in St. Paul and Boston.
Sandra received her BS in Business from Wake Forest University and MDiv from Candler School of Theology at Emory University. She certified in nonprofit management through Duke University and is a trained community mediator. She spent 17 years in the corporate world and 14 years directing a nonprofit.
In the Spring of 2018, she and an Enneagram colleague created a podcast, Heart of the Enneagram, and explored dimensions of the nine unique personalities as they interviewed guests. With less than a year since releasing, the podcast has over 350,000 downloads in 80 countries.
She co-authored the podcast companion book: Heart of the Enneagram: A Companion for Deepening Personal and Spiritual Growth.